how to use a fuse block
Author: JRAutofix Date Posted:6 May 2020
12 Way Fuse block with Fuse extractor Use a fuse block to protect your car equipment and tidy up your wires.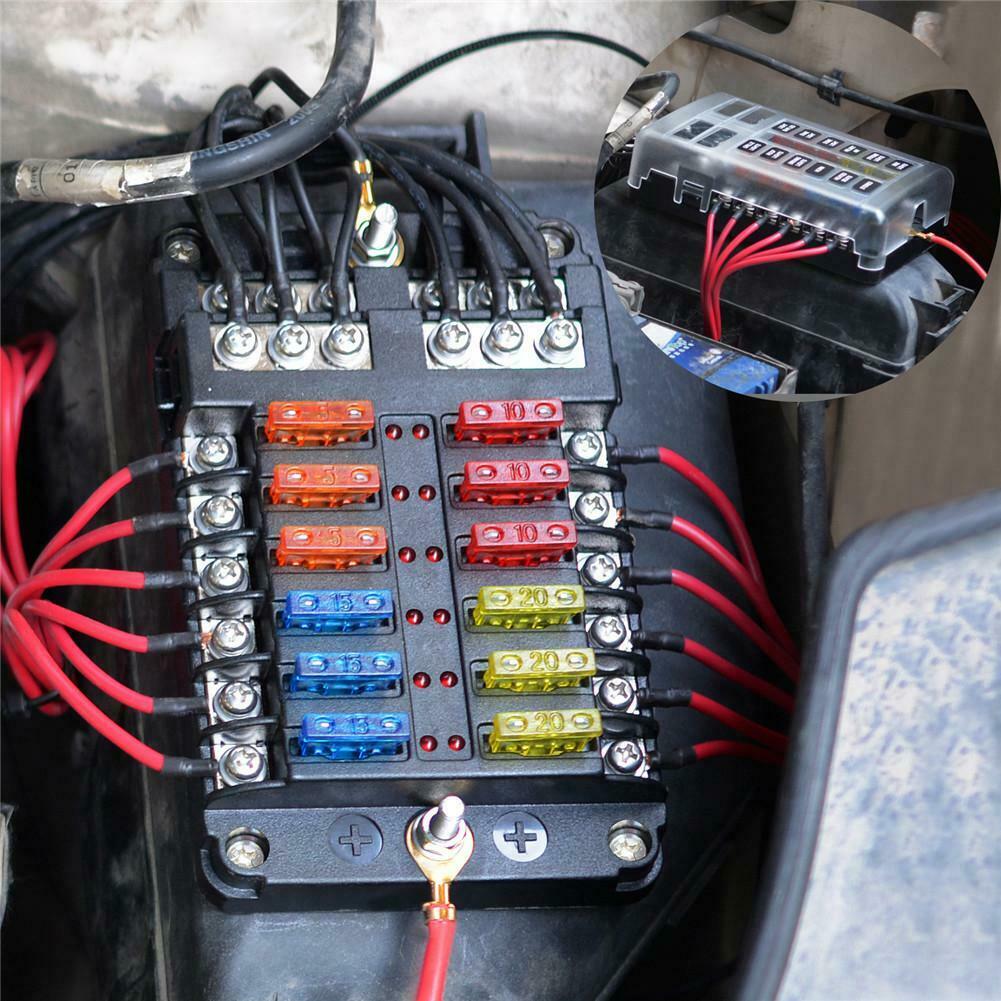 Fuse block provide a safe way to add safely electrical equipment to your vehicle. They allow you to have a dedicated power line with fuse protection to each additional equipment.
Use a fuse block to protect your car equipment and tidy up your wires.
Most of the fuse block have a LED indicators that show power on each line.
So you might consider installing a fuse block if you consider adding a power line for:
- Floodlights, LED lights
- Power points for phone, CB radio, dash cam etc..
- Sound system
- TV
- Fridge
- Trailler connection
- Dual battery system
- Solar system
Versatile fuse block provides fused distribution of your positive terminals, as well as distribution for the negative wires.
This is especially handy in a boat or caravan which may not have a chassis-ground type system. Each fuse output accepts up to a 30A, up to 100A combined, with handy fuse-blown indication.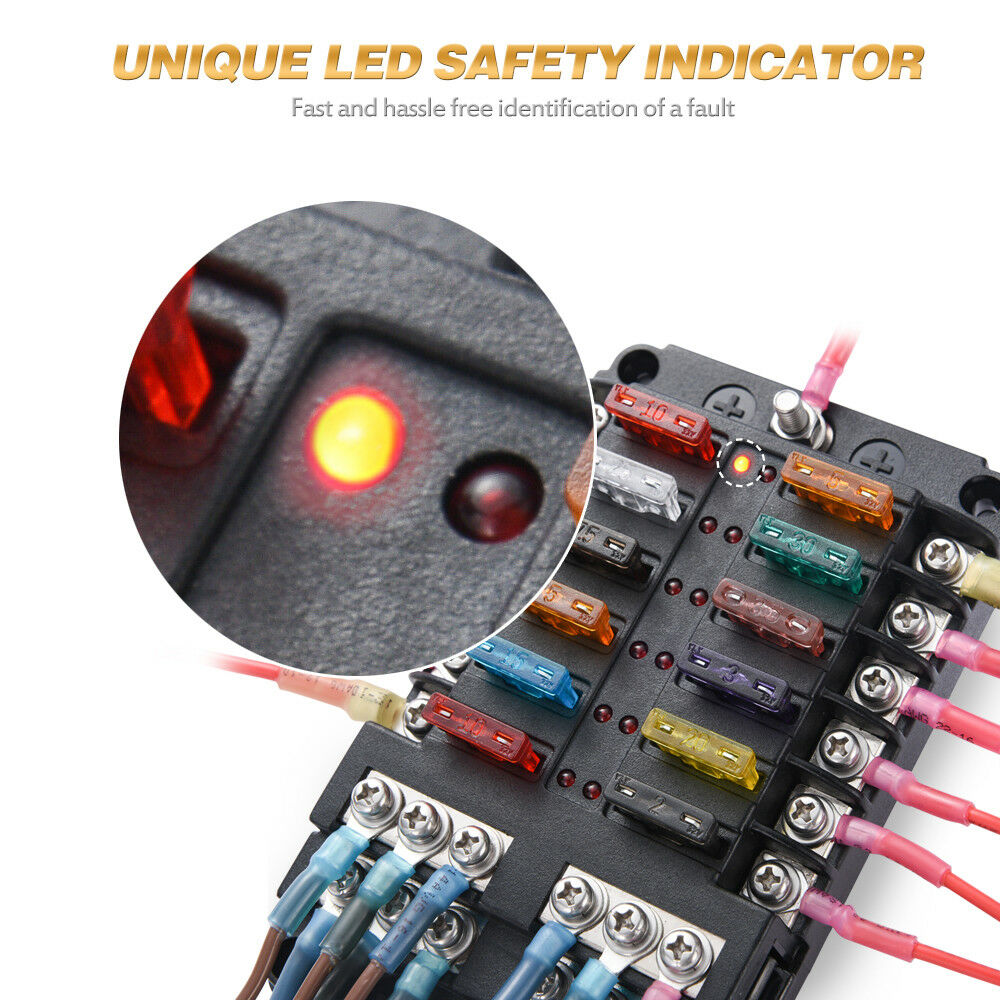 1. Installing the block
Bolt down the fuse block near the baterry in a accessible place to access to fuse.
2.Wiring
Choose the correct size wire according to the amperage of your equipment to avoid overheating.
If the amperage is above 30 Amp it's recommended to run a dedicated line from the battery with a fuse protection.
12 V positive is Red and Black for negative.
Use crimp terminal for your connections.
Ideally wire each outlet that you want to create separetly as it could be a problem with the fuse choice.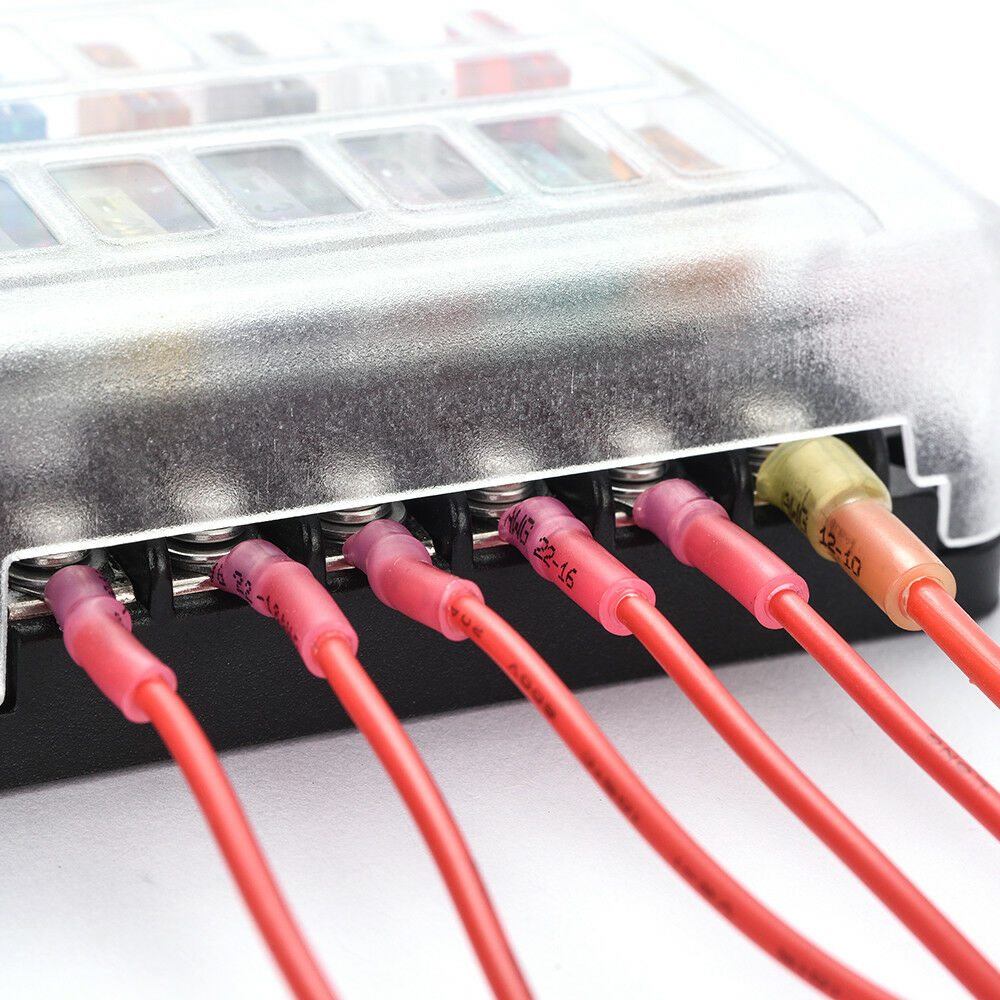 3. Using the right fuse
The fuses are there to protect your vehicle's equipment so it's important to make the right choice.
To select the right fuse for a new equipment it's best to refer to your equipment manufacturer.
Automotive fuse are color coded and they are rated in Amps.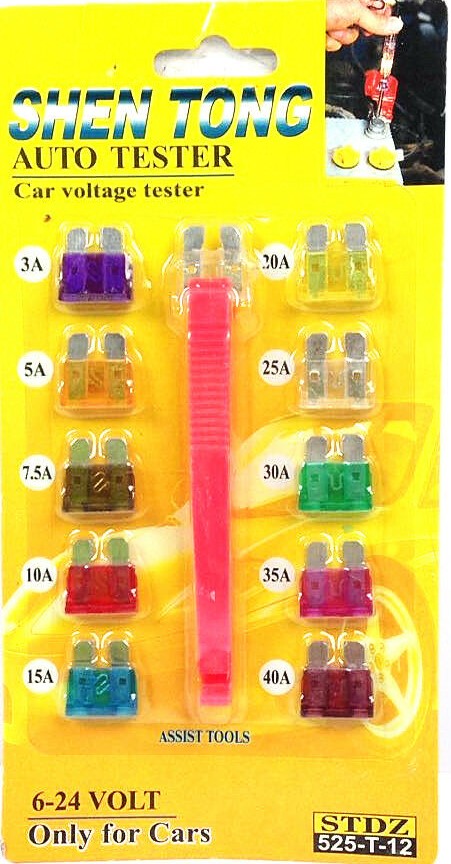 ---
Leave a comment