GPS Navigation Solution For Ipad offline
Author: JRAutofix
GPS navigation devices are a must have when touring country like Australia, make sure you know all your option ...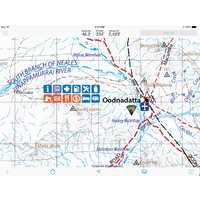 One solution to our GPS navigation need is to use an Ipad with GPS and a software like Hemma, Mud Maps or Avenza.
If you phone or Ipad doesn't have the GPS you can get a GPS receiver to your device.
Next you just need to download the app you choose from a company above.
This doesn't require any internet access it's completely offline.
With some of these sites you can access more informations to do the most of your trip as they have comprehensive database of Campsites all around Australia. Finding great campsites has never been easier!
A good percentage of them even have photos and reviews all provided by fellow community members so you can get a fair impression what what the campsite is like right on your iPhone / iPad.
Now you can be adventurous without getting lost.
---
Leave a comment