8 Best road Apps 2019
Author: JRAutofix Date Posted:4 September 2019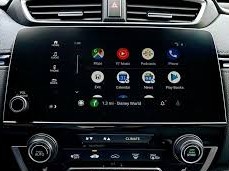 Discover the best road apps that will help you save money time and even provide an income stream ...
Including the different features: Entertainment, parking, petrol saving , car service , camera avoidance , emergency, road assistance...
1.Autoguru:Instantly book your next car service.
Get connected to over 1,700 customer-rated mechanics to get the job done.
All services meet factory specs. Transparent pricing.
Know what it'll cost, upfront.
Find the service, repair or inspection you need for your car. Get matched with the best mechanics to get the job done.
2.Parkhound.com.au
Allow you to easily rent a car parking space for a price you can afford and at the location you need.
Be on time to work and meetings instead of circling around streets.
Also the booking guarantee that you're safe from parking fines.
On the other hand if you are a owner of a parking spot you can earn money from it.
You can list a variety of parking spaces on Parkhound.
The most popular space types are Driveway, Indoor, lockup garage, outside undercover.
Note that how much you earn is influenced by the location of your space.
3.Fuel Map is a crowd-sourced database of petrol stations and fuel prices from all across Australia.
All station information is added and edit by users like yourself.
You can also add current fuel prices which are then shared with other users of Fuel Map.
Fuel Map also shows real-time fuel prices for WA, NSW, and QLD, sourced from government resources.
Locations of petrol stations are shown on the map as a branded pin with the last known fuel price displayed above.
The slide-in site list makes it easy to find the cheapest petrol station near-by in seconds.
Fuel Map also comes with a handy fuel log so you can keep track of your fuel purchases, as well as your vehicle's fuel economy.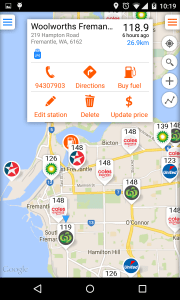 4.Waze enables users to share information on a local place or business they've found interesting.
It saves the routes the user is frequently taking and saves time by showing the shortest paths to the destination. It works only when you activate data connection and GPS on your mobile device. Waze is one of the most downloaded GPS apps of all times.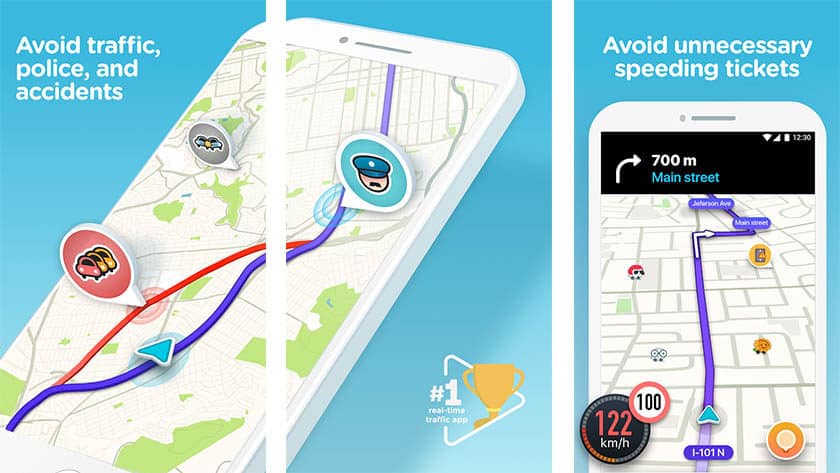 Some of the amazing feature:
User-friendly design.
Highly accurate.
Live traffic reporting provided by users
Monitors your current speed and lets you know when you are going too fast
Remembers commonly used routes, frequent destinations, and commute times
One-button access to a map of parking lots near your destination
Aggressive rerouting saves time
Traffic jam time countdown
Police notifications
5.EMERGENCY +
Save the app that could save your life.
'Emergency +' is a national app developed by Australia's emergency services and their Government and industry partners, helping people to call the right number at the right time, anywhere in Australia. The app uses a mobile phone's GPS functionality so callers can provide emergency call-takers with their location information as determined by their smart phone. 'Emergency+' also includes SES and Police Assistance Line numbers as options, so non-emergency calls are made to the most appropriate number.
When calling Triple Zero (000), remember to stay focused, stay relevant, and stay on the line. Before you call, ask yourself:
* Is someone seriously injured or in need of urgent medical help?
* Is your life or property being threatened?
* Have you just witnessed a serious accident or crime?
If you answered 'Yes' to any of these questions, call Triple Zero (000). Triple Zero calls are free.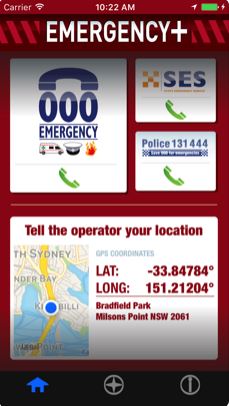 6.Spotify
The digital music streaming services that gives you access to millions of songs.
It offers users two ways of getting their music fix: either with a free, ad-supported subscription that includes only basic streaming functionality or with a premium subscription that gets rid of the ads and unlocks extra features like on-demand mobile playback and downloading songs for listening offline.
A free Spotify subscription gets you access to all 35 million+ tracks available on Spotify
7.Messageloud
It's no secret that texting is one of the main reasons drivers become distracted by their mobile phones. messageLOUD routes around this problem with a simple solution. It automatically reads your text messages (SMS), WhatsApp, Skype, Facebook, email & all other messages out loud.
messageLOUD's patented technology automatically reads your text messages (SMS), WApp, Facebook Messenger, Hangouts, email & all other messages out loud!

Practice safe driving by having all your text messages, emails and other important messages read aloud with messageLOUD!

Drive safer:have a totally eyes-free experience.

PRICING
1. Text messages / SMS are always free, forever.
2. The fully functional version, that reads email and all other message types aloud, is a free trial for 14 days from download.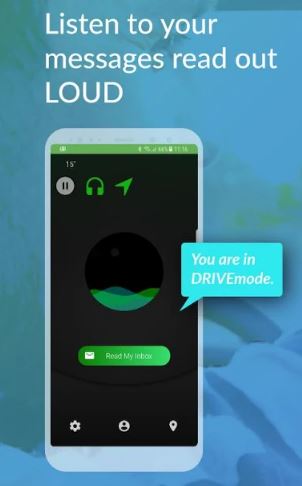 7.Ultra Roadside Assistance
The Ultra Roadside Assistance app allows customers to request breakdown assistance for any fault anywhere in Australia 24 hours a day, 7 days a week, 365 days a year.
The app streamlines the process of requesting assistance and provides a number of helpful features including the transmission of GPS coordinates with the job data to assist our operators in locating you should you be unsure of your exact location.
The app also provides information about previous jobs requested, services nearby as well as access to special offers and promotions for all members who have successfully registered their policy on the App.
8.Android Auto, Apple CarPlay
They are a car assistant system which come preinstalled in some cars now, but you can also use it by connecting your phone to a compatible car display.
They have been design to facilitate and enhance the use of navigation system integrate apps and bring safety to the drive using voice and visual display in your car.
They bring the following feature to your experience:
Apple Siri (use of voice)
Google assistant
Hand's on control with car touch screen
Navigation and guidance
Audio/Media
Finally all these apps if used wisely can save you money and time but also make you more productive and help you drive safely.
---
Leave a comment